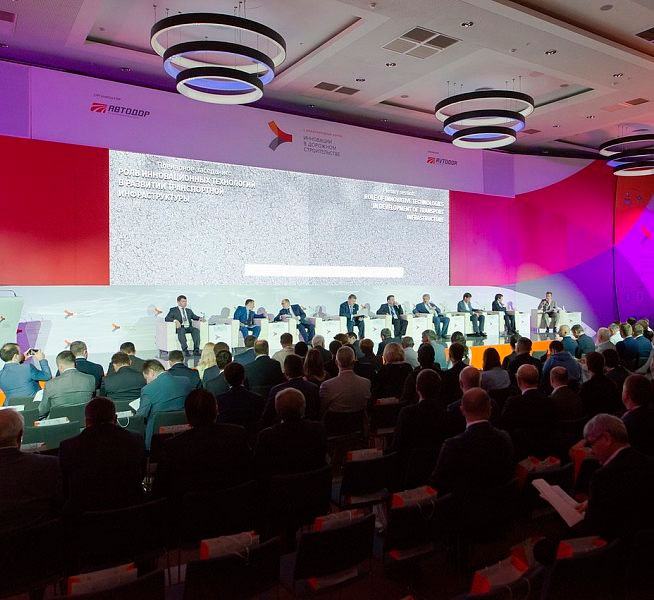 City of Sochi hosted the 2nd International Forum "Innovations in road construction" held 25-27 May 2016 at Pullman & Mercure Sochi Centre.
Although this year the forum was held for the second time only, it has already become one of the major events in the sphere of transport infrastructure, presenting a unique communication platform for collaboration of government agencies with commercial organizations involved in the development of transport infrastructure.
The main objective of this forum was to present brand new technologicalsolutions aimed to increase safety on the roads and reduce their maintenance costs.
The first day of the forum was finished with a Round Table №2 where the main discussion topic was the issue of procurement of innovation and high-tech products produced by SMEs. In the frame of this event the general director of "PGM – Urban Hardlandscapes" Mr. Boris Mandrik-Kotov shared his report on "The interaction of SMEs with State Company "Russian Highways"in procurement of innovative high-tech composite products".
The forum was attended by representatives of the executive and legislative authorities of the Russian Federation and the Ministry of Transport, top management of State Company "Russian Highways", the top-managers of major contractors and manufacturers of modern equipment and materials for the road construction sector coming from various regions of Russia and Europe, as well as representatives of scientific and business communities.
The event was organized by the State Company "Russian Highways" in cooperation with LLC "Avtodor-Torgovaya Ploshhadka".
During the plenary sessions and round tables participants had an opportunity to discusse the priority issues related to actualization of the program fordeveloping innovations in the State Company for the period 2016-2020 years, substitution of import products as a tool for implementing innovative technologies, development and improvement of methods aimed to apply innovative technical solutions in design, construction and operation of road facilities.