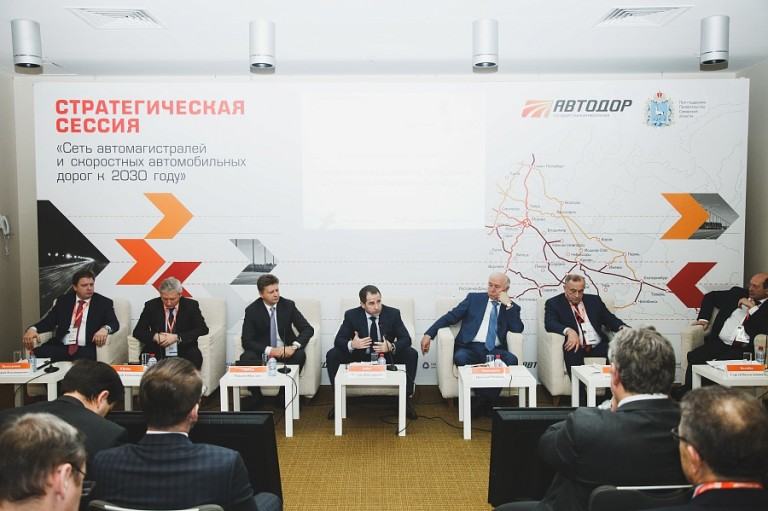 The first specialized forum «EXPO BUILD RUSSIA» was held on 12- 15 April 2016 at "Ekaterinburg-Expo" International Exhibition Center (Ekaterinburg city). The forum was organized by the State Company "Russian Highways" ("Avtodor").
The main purpose of this forum was to build a network of key market participants, including public authorities, top managers and experts among manufacturers and suppliers as well as financial and service companies.
Together with the company "PGM-Urban Hardlandscapes" over 190 delegates from different regions took part in this event.
In the course of the Forum participants discussed a number of issues including:
Supply of high-quality construction materials, machinery and mechanisms. Quality standards and pricing.
Management of projects implementation. Production and control management.
Production of bitumen for road sector: problems and challenges.
Strategic Session "Motorways and highways network by 2030" – the main event of the Forum was held on April 15, 2016.
Besides main questions related to organization of a national highways core network, speakers presented regional public-private partnership projects of the Urals Federal District. The strategic session was attended by over 500 participants from 43 regions of Russia.
During this session the State Company «Avtodor» signed an agreement on strategic partnership and social economic cooperation for development of public-private partnership with the regions.
The Forum ended with a meeting of the working group from the State Council of the Russian Federation on the development of the construction sector and improving urban development in Russian Federation, chaired by the Secretary of State Council Igor Levitin.