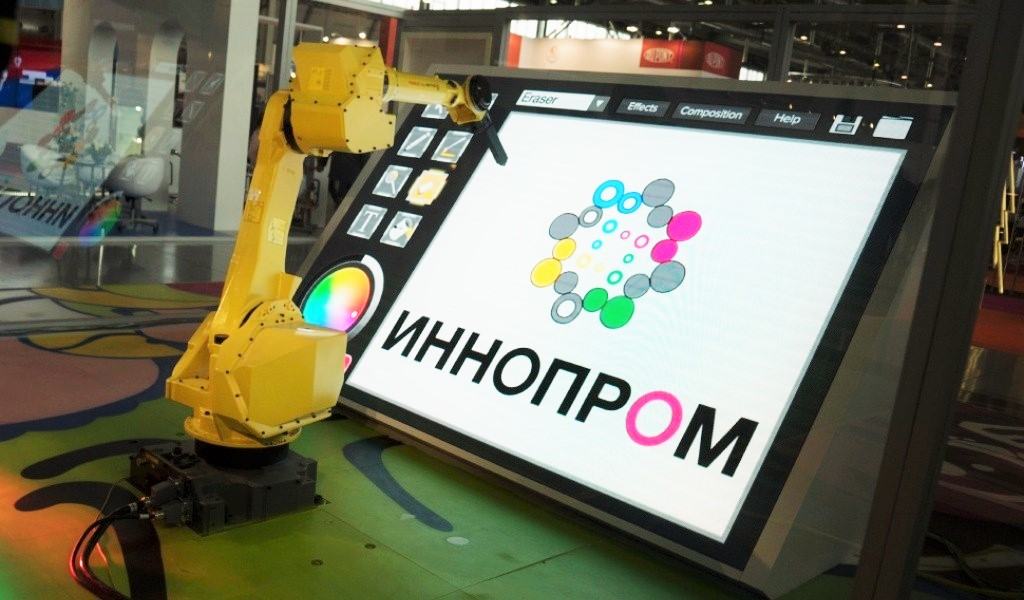 11-14 July Ekaterinburg city hosted a major international industrial exhibition "INNOPROM-2016" at the main expo complex "Ekaterinburg-Expo" for the seventh time.
LLC "PGM – Urban Hardlandscapes" became a part of the official delegation from the government of the Kaliningrad Region headed by the deputy chairman of the government Mr. Anton Alikhanov which mission was to presented the industry of the Kaliningrad region. Altogether 59 regions of Russia took part in this industrial event.
This year, the scale of Exhibition was beyond any expectations: 50 thousand square meters of exhibition space, about 48 thousand visitors and nearly 100 foreign delegations from 95 countries, including Japan, Germany, Korea, China, Italy, and some African countries such as Burkina Faso, Zimbabwe, Burundi, South Africa, Namibia, Rwanda, Senegal, Cameroon, Mozambique, Republic of Chad, Senegal, Cameroon and Kenya.
For the first time India became the general country-partner of the exhibition and organized a large-scale program of events. Russian-Indian business forum "Russia – India: new industrialization and industrial partnership" became a key event and took place in the framework of the national program "Make in India."
Visitors of "INNOPROM-2016" were introduced to the latest technology of Russian and foreign manufacturers.
The first day of the forum was attended by the prime minister of the Russian Federation Mr. Dmitry Medvedev and the head of the Industry and Trade Mr.Denis Manturov.
Meetings and negotiations in the framework of the forum between representatives of the delegation from the Kaliningrad region and potential business partners resulted in signing a cooperation agreement between the Corporation Development of the Kaliningrad region and the Indian business alliance.
"Under the signed agreement, we are ready to provide the Indian side with the information on investment projects implemented in the territory of the Kaliningrad region, to keep updated about the existing and planned investment opportunities, and to assist in the establishment of contacts between Kaliningrad and Indian business communities. This way the Corporation of Development plans to stimulate trade and economic relations with India and to attract investors in the region"- commented Natalia Stroganovf, First DeputyGeneral Director of the Corporation of Development of the Kaliningrad region.
Besides participating in the official program, the General Director of "GMP – Urban Hardlandscapes" Mr Boris Mandrik-Kotov held a series of meetings with top management of Indian companies that are interested in common work in developing composite industry in India.